AN AFRICAN IN NEW YORK or A GLOBAL LABYRINTH, 2011


20 by 90 by 100 cm.
Feathers, paper, plastic, wood, original 1930th Bemba mask

Anna Agtma "in collaboration" with Gershwin (An American in Paris) and Michel Pinel, photographer.

Today everything is possible. You can eat New Zealand kiwis in Alaska and fly from Kamchatka to Tierra del Fuego. It does not matter whether you are American or African. It's globalization good or bad….

Today Africa is emerging. But still all Bemba people are politicians (small chiefs). The royal clan consists of the "people of the crocodile". The Bemba mask is an emblem of the highest levels, a stool or an anthropomorphic figurine.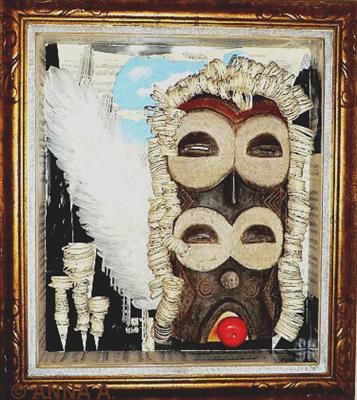 Price: € 2.500