DIGGING FOR EUROPE, 2011

26 by 41 by 59 cm.
Meat, resin, sand, shells, wood.

A crisis in Europe because of failing liabilities, incurred too high.

The European Commission, which comes together to discuss the problems but cannot find an appropriate solution…
The answer comes from an unexpected angle: it is the dog, digging for a hoard that will admit to paying the European debts.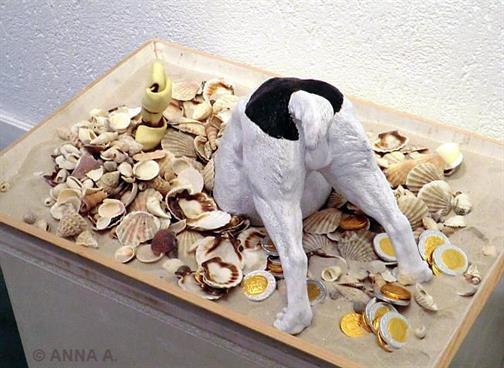 Sold