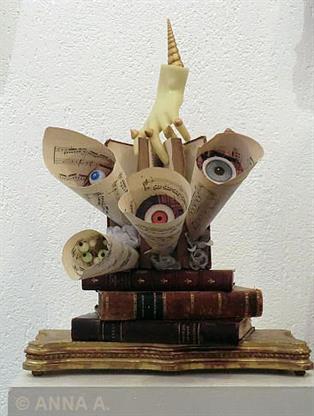 EX LIBRIS, 2012


40 by 40 by 60 cm.
Leather, paper, pigments, resin, shells, wood.

A hand as an ex libris in a 19th century book, dealing with civil
marriage code. An allegory of the marriage festivities (scores), the subsequent social control (eyes), and finally the cancellation of the contract (ex libris on chapter "Divorce").
Sold