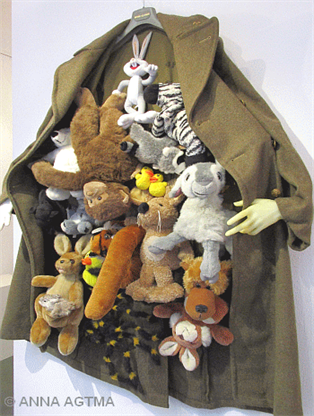 INDECENT EXPOSURE
OUTRAGE PUBLIC à LA PUDEUR
ONBETAMELIJKE ONTBLOTING
2015
30 x 122 x 150 cm.
Resin, textile.

What does this assemblage artwork represent? Is it the performance of an exhibitionist or maybe a display of animals like a bestiary? There are various types of indecent exposure and this assemblage showcases that it can also be an unethical rather than a sexual one. Think about zoos, peepshows, showrooms, supermarkets, circuses, catwalks, publicity, politics, in earlier times slave markets, in recent times social media and so on.
Standards for indecent exposure have varied over time, but always existed. There are almost no standards for unethical exposure.


Price € 2.750,--