MANHATTAN VIRGINS or THE VOYEUR, 2011


25 by 76 by 90 cm.
Paper, pigments, plastic, prints, resin, original 19th century frame.

"In collaboration" with Michel Pinel, photographer.

Assemblage art by ANNA AGTMA using prints of nude, realized by the French photographer Michel Pinel against a Central Park background. The nudes refer to the Manhattan skyscrapers, peeped by a gnome voyeur. Times of Eden are over. Danger lurks from behind the trees and virgins loose their innocence! Beware of the voyeur!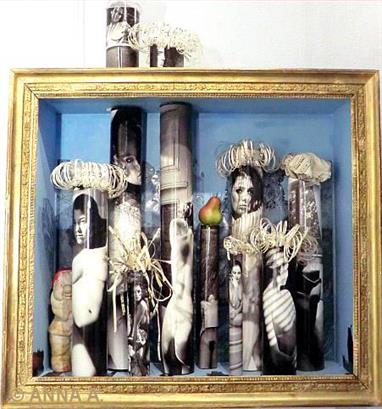 Sold