KEEP THE STRETCHER BUDDHESS FLYING, 2011

10 by 155 by 175 cm.
Jewels paper, pigments, porcelain, wood.

"In collaboration" with George Orwell " Keep the aspidistra flying". Published in 1936, the plot of the socially critical novel is set in 1930th London. The main theme is Gordon Comstock's romantic ambition to defy worship of the money-god and status, and the dismal life that results.

The art work by ANNA AGTMA is made with one eye full of humour to the braveness of Orwell who supported voluntarily poorness and with the other cynical eye to aviation companies trying to keep their air planes at the lowest costs flying.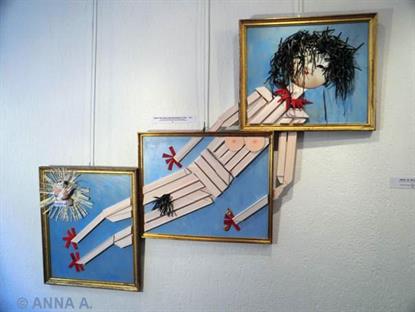 Sold